Current Giveaways

About Me
Hey everyone ! I'm Nick (not my real name), an 18 year old girl who loves to read, to listen to music and is obsessed with TV. :) I love meeting new friends, so don't hesitate to contact me !
View my complete profile

Blog Tours
Note : Although I designed the blog tour banners myself, all credit for the idea go to Giselle at
XpressoReads
.

Blog Design
The blog design was created by me using Photoshop and Artisteer. However, none of the graphics were made by me.
Please see the
link
for all credits.

Copyright Nick's Book Blog 2011. Powered by
Blogger
.

Other

Uploaded with ImageShack.us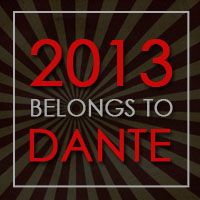 Monday, 20 May 2013
Hi guys!

This is just a short announcement to say that I will not be blogging for the next 3 weeks because of a few things. Firstly, in about a week, I'll be entering finals weeks and that means lots of studying to do. Also, since it will be summer in a couple of weeks, it also means moving out, which is never fun. I have tons of packing and cleaning up to do. And, I'm going back home on June 7th, which I'm very excited about!
With all that going on, I sincerely doubt that I will have time to read or blog, so I have decided to take a blogging break. But I should be back around June 10th or so in full swing! I will have plenty of reviews and other good stuff to share with you all.

Thank you all for understanding!

Nick