Current Giveaways

About Me
Hey everyone ! I'm Nick (not my real name), an 18 year old girl who loves to read, to listen to music and is obsessed with TV. :) I love meeting new friends, so don't hesitate to contact me !
View my complete profile

Blog Tours
Note : Although I designed the blog tour banners myself, all credit for the idea go to Giselle at
XpressoReads
.

Blog Design
The blog design was created by me using Photoshop and Artisteer. However, none of the graphics were made by me.
Please see the
link
for all credits.

Copyright Nick's Book Blog 2011. Powered by
Blogger
.

Other

Uploaded with ImageShack.us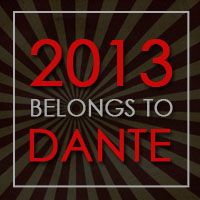 Friday, 6 July 2012
That day I knew for sure. I'd lost control of my tears then. They fell in huge, mocking drops. I stared at Joshua through those bitter tears, my heart missing beats as I tried to remember to breathe.

I finally knew what the glow meant.

I was a freak and Joshua was going to die.

Bryn Halbrook had always seen the glow. But it is only when her best friend dies that she discovers the meaning of those beautiful golden auras — Death. Alone, lost in the foster system, she struggles to understand who she is and why she was cursed with the ability to see the soon-to-be-dead.

The new foster kid, Aidan, isn't helping any. Mr. Perfect seems to fit in no matter what, making her feel even more pathetic. But when his affections turn to her, Bryn finds him hard to resist. Impossible actually. A mystery himself, Aidan disappears, leaving behind a broken heart and a mysterious book that suggests Bryn might not be entirely human.

Bryn stands at the threshold of a journey of discovery. Will destiny help her find herself, find her purpose and her place in a world in which she'd never belonged?
Personal Thoughts
The YA genre has had it's fair share of vampires, ghosts, angels, demons etc ... It's difficult to find something new and refreshing. When I saw that Dead Radiance was about Valkyries, I immediately signed up for the blog tour because I liked the sound of the book.
Bryn Halbrook sees golden auras around certain people. Up until her best friend, Josh, dies she doesn't realize that these auras mean that these people's deaths are approaching. Soon after, Aidan, a mysterious and gorgeous guy comes to live with her foster mom. When Aidan suddenly disappears, Bryn is taken away to a secret location known as Asgar, where she comes to the realization that she's the re-incarnation of a powerful Valkyrie.
I liked Bryn as a character. She started off as an insecure loner, but throughout the story she grew and became a lot more stronger. I thought that by the end of the book she had overcome all her previous obstacles regarding her personal self. I really like reading about characters maturing since it's always very enjoyable to develop a liking to characters gradually. I liked the fact that Bryn accepted the fact that she was a Valkyrie in a brave way and didn't act all panicked because she thought she was a freak. Although she came across a few issues, she actually embraced her new life. Moreover, she was the kind of character who was naturally inquisitive and tried to find answers to the countless questions she had all by herself. She didn't wait for everything to be revealed to her magically. Overall, I thought Bryn was a character who was easy to root for.
There was a serious case of instant-love in Dead Radiance and I honestly couldn't stand it. In a way, this very immediate love dampened by full enjoyment of the book. I didn't understand the attraction between Bryn and Aidan. To be honest, I felt like the barely spent time together and knew next to nothing about each other. If it had been mentioned as lust or attraction, I would have been able to forgive the book, but towards the middle of the book, Bryn called Aidan the man that she loved and that annoyed me infinitely because they never even had a proper conversation. All they had ever done was make out. I've never been a fan of instant romance, so there's no way I could have enjoyed it in this book.
What I loved most about Dead Radiance was the fantastic world-building. The author went to great lengths to explain and thoroughly describe her setting, so that the reader can feel that he/she is present along with the characters. T.G Ayer did her research and I was absolutely enthralled by the myths and legends in the book. I don't know much about Norse Mythology, but I did learn quite a bit from Dead Radiance. The Gods, the different creatures and the lifestyles fascinated me. According to me, the prologue was smashing since it really set the tone of the book, but I was slightly disappointed with the first quarter of the book. In my opinion, it was slow and quite dreary. As soon as Bryn found herself in Asgar, things got so much better. Along with Bryn, I loved discovering this new world that she had come to. From that point onward, the plot became a lot more tense and my interest was piqued even further. T.G Ayer is a fantastic author. She has a beautiful and very descriptive writing style that brings her words to life. Because of the way she wrote, it was easy to vividly picture the setting of the book. Furthermore, the book ended in a cliffhanger, so there's no doubt that I'll be checking out the next installment.
If you're looking for a unique and not yet explored theme in YA paranormal books then I suggest you read Dead Radiance since despite its slight flaws it ended up being a highly entertaining read!
Cover : 3/5
Plot : 3/5
Character : 3/5
Writing : 4/5
Hi T.G ! :) It's really great to have you on Nick's Book Blog.
Hi Nick, thank you so much for having me. And you can call me Tee
:)
Could you please describe your book ,Dead Radiance, in a sentence ?
Bryn Halbrook is a misfit, unable to find her place in human society because she isn't human, she is a Valkyrie – a warrior of Asgard who serves the God Odin by retrieving the souls of the brave and courageous dead, collecting warriors who will train and serve Odin in the biggest, baddest battle of them all, Ragnarok – the end of the world.
Now, valkyries aren't popular in YA books. What made you decide to write a book about them ?
I love Mythology, and though I'd seen Greek based YA, I hadn't seen Norse based Paranormal YA out there- it's the least done I think. So I mulled over mythological beings that would be cool and that I have always loved and in the end I went with the Valkyrie. I've seen a bit of it in Carrie Jones' NEED Series and Jennifer Esteps' Mythos Academy. I'm hoping it will soon become a popular subject for the YA genre ;)


Which character from your own book would you say you identified the most with and why ?
Definitely Bryn, the main character. It was special to see her grow and realise her strengths. I loved when she came into her own and was able to stand up to herself, despite her misgivings. I think believing in oneself is often the hardest thing to do, especially when you are young. For me it's about Bryn's inner strength. A strength she never acknowledged. And it's something that each and every person has within themselves. So many of us spend years being lost, unable to find that strength and stand up for ourselves, to defend our beliefs and have the courage to go beyond our social or familial constraints.
Bryn's journey is essentially about her strength. But the strongest thing anyone can ever do is to put their trust is someone else, to let go just a little bit, and to allow yourself to lean on someone. Strength is important, but without trust strength is just bravado
Did you have to do a lot of research for Dead Radiance ?
It was double action research – I used Google- there are so many amazing websites and blogs that are filled with information, it's really interesting to read different opinions and analyses. But mostly I use textbooks on the relevant subject so my non-fiction library is growing slowly
J
What can readers expect in the next book of this series ?
So what does a girl do when she finds herself with a pair of gorgeous wings? Fly, what else? But when Bryn gets her chance to learn the mechanics of part-human part-bird flight training, things don't go as she'd planned.
Valkyrie-in-training Bryn Halbrook just can't catch a break. With her boyfriend stuck in Hel and the taunting laughter of Loki still ringing in her ears, she struggles to concentrate on her training and duties in Odin's realm. The last thing she expects or wants is more adventure—but then treachery, a shocking abduction and a chilling discovery send her forth on another perilous, globe-hopping mission.
As the ultimate battle, Ragnarok, draws closer, it's a race against time for Bryn, Fenrir and their team to discover who kidnapped her foster brother from the halls of Asgard and what's causing the mysterious deaths of so many of Odin's chosen warriors.
In the exciting sequel to DEAD RADIANCE, Bryn encounters dwarfs and dragons, new friends and old foes—but worst enemy of all may be the person she trusts most!
What are you currently working on ?
At the moment I am working on finalizing the sequel Dead Embers which releases 15th August 2012.
I'm also working on what was the first novel I'd ever written- it's a shapershifter Urban Fantasy called Second Skin and is scheduled for release late September 2012.
Thanks so much for taking your time to answer these questions T.G.
Thank you Nick, it was a pleasure and an honor to be here. And best wishes for a brilliant blogging future.
I have been a writer from the time I was old enough to recognise that reading was a doorway into my imagination. Poetry was my first foray
into the art of the written word. Books were my best friends, my escape, my haven. I am essentially a recluse but this part of my personality
is impossible to practise given I have two teenage daughters, who are actually my friends, my tea-makers, my confidantes… I am blessed
with a husband who has left me for golf. It's a fair trade as I have left him for writing. We are both passionate supporters of each other's loves
My heart is currently broken in two. One half resides in South Africa where my old roots still remain, and my heart still longs for the endless
beaches and the smell of moist soil after a summer downpour. My love for Ma Afrika will never fade. The other half of me has been
transplanted to the Land of the Long White Cloud. The land of the Taniwha, beautiful Maraes, and volcanoes. The land of green, pure beauty
that truly inspires. And because I am so torn between these two lands – I shall forever remain cross-eyed.
Connect with T.G Ayer
DISCLOSURE

*Disclosure of Material Connection: I am a member of Reading Addiction Blog Tours and a copy of this book was provided to me by the author. Although payment may have been received by Reading Addiction Blog Tours, no payment was received by me in exchange for this review. There was no obligation to write a positive review. All opinions expressed are entirely my own and may not necessarily agree with those of the author, publisher, publicist, or readers of this review. This disclosure is in accordance with the Federal Trade Commision's 16 CFR, Part 255, Guides Concerning Use of Endorcements and Testimonials in Advertising