Current Giveaways

About Me
Hey everyone ! I'm Nick (not my real name), an 18 year old girl who loves to read, to listen to music and is obsessed with TV. :) I love meeting new friends, so don't hesitate to contact me !
View my complete profile

Blog Tours
Note : Although I designed the blog tour banners myself, all credit for the idea go to Giselle at
XpressoReads
.

Blog Design
The blog design was created by me using Photoshop and Artisteer. However, none of the graphics were made by me.
Please see the
link
for all credits.

Copyright Nick's Book Blog 2011. Powered by
Blogger
.

Other

Uploaded with ImageShack.us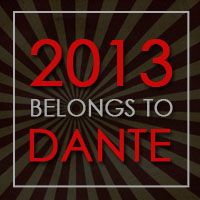 Sunday, 1 July 2012
Book Haul
Hi guys !

This week has been fairly great in terms of books. I bought some stuff that I hadn't read before, but I've heard great things of. My blog bestie, Barbara at Basia's Bookshelf loved What A Boy Wants, so I knew I had to have it. I bought A Breath Of Eyre because I love Jane Eyre. It's one of my all time favorite books, so I kind of want to see what the author has in store for me! :)
Anna Dressed In Blood has been on my wish-list for some time now because everyone I know loved it. I thought it was about time I got a copy for myself. I loved loved loved Slammed, so I couldn't wait to get the sequel Point Of Retreat!

I really hope these books end up being epic! :)
Here's what was on the blog this week :
I also have an international giveaway going on. Do enter so you can get a chance to win up to $15 worth of books from The Book Depository.
I hope you guys had an awesome week in books as well. Do leave me your links to your book hauls so I can come visit you !

Happy Reading and to all American Bloggers, Happy 4th of July ! :)