Current Giveaways

About Me
Hey everyone ! I'm Nick (not my real name), an 18 year old girl who loves to read, to listen to music and is obsessed with TV. :) I love meeting new friends, so don't hesitate to contact me !
View my complete profile

Blog Tours
Note : Although I designed the blog tour banners myself, all credit for the idea go to Giselle at
XpressoReads
.

Blog Design
The blog design was created by me using Photoshop and Artisteer. However, none of the graphics were made by me.
Please see the
link
for all credits.

Copyright Nick's Book Blog 2011. Powered by
Blogger
.

Other

Uploaded with ImageShack.us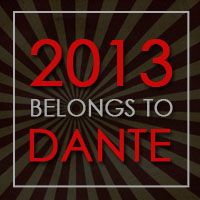 Monday, 20 August 2012
Hi everyone!

Today, I'm really excited to share with you all the gorgeous new cover for Derailed by Alyssa Rose Ivy.
So, here it is ...

.
.
.
.
.
Derailed by Alyssa Rose Ivy
Expected Publication Date : September 26th 2012
When you're lost, sometimes the only place you can go is home.
Broken over the death of her fiancé, Molly leaves law school to return to her childhood home in North Carolina. Expecting to lay low until she can figure out what else to do with her life, she finds herself in the arms of her high school sweetheart, the boy who represents everything from the past she tried to leave behind.
Looking for an escape, she instead finds a way back to the girl she almost forgot existed and a future she never dreamed possible.

Giveaway

Alyssa Rose Ivy is also offering an e-ARC of her book.
Just use the Rafflecopter below!
a Rafflecopter giveaway

So, what do you guys think of the cover?
Be sure to let me know in the comments section!