Current Giveaways

About Me
Hey everyone ! I'm Nick (not my real name), an 18 year old girl who loves to read, to listen to music and is obsessed with TV. :) I love meeting new friends, so don't hesitate to contact me !
View my complete profile

Blog Tours
Note : Although I designed the blog tour banners myself, all credit for the idea go to Giselle at
XpressoReads
.

Blog Design
The blog design was created by me using Photoshop and Artisteer. However, none of the graphics were made by me.
Please see the
link
for all credits.

Copyright Nick's Book Blog 2011. Powered by
Blogger
.

Other

Uploaded with ImageShack.us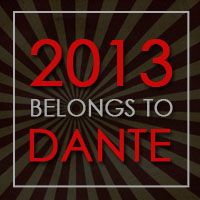 Sunday, 12 August 2012

Hello everyone! :)

I hope you guys had a great week! Time seems to be flying so fast these days. I didn't get a lot of books this week, compared to last week, but I'm very happy with my haul.
First of all, I got The Unloved from Enchanted Book Promotions. The Unloved is one book I've been pining to read ever since I saw the cover reveal on Amy's @ Book Loving Mom blog. The New Adult Genre is a genre that I'm really enjoying lately. I managed to snag a spot on the blog tour for that book. My tour stop in on September 3rd. The Wild Ones has been popping all over my blogger reading list, so I thought I needed to have a copy to see what it was all about. I couldn't not get a copy of Throne of Glass when nearly everyone I know gave it a 4 stars or 5 stars rating! Finally, I got Rift thanks to Natalia @ Dazzling Reads. She wrote an amazing review for that book!

Big Thanks to Enchanted Book Promotions and Jennifer Snyder for the review copy.
Here's a recap of what was on my blog this week :
Giveaways
Challenges
I've joined the Bout of Books Read-a-thon for this coming week. You can see more of my goals
here
.

That's it for me this week. I hope you guys had a fruitful week in books as well! :)
Don't forget to leave links to your book hauls and I'll make sure to stop by!
Happy reading! :)